Tenure-track
Pittsburgh, United States
Carnegie Mellon University
Mathematical Sciences
5000 Forbes Avenue
United States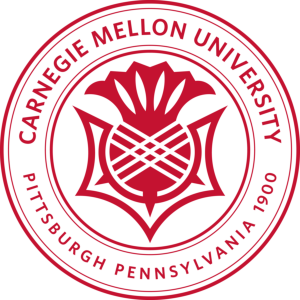 The Department of Mathematical Sciences at Carnegie Mellon University invites applications for a tenure track position at the rank of assistant professor or above to begin on September 1, 2023. This search will focus on the area of partial differential equations.
Preference will be given to candidates who have shown outstanding promise and/or excellent research accomplishments and are pursuing a vigorous research program. Demonstrated abilities in teaching and in mentoring students of diverse backgrounds are a strong plus.
The Department of Mathematical Sciences is committed to increasing the diversity of its community on a range of intellectual and cultural dimensions, and is part of a College and University that is proactive to include more members of previously under-represented groups. We seek candidates who, through their research, teaching, and/or service will contribute to the diversity and excellence of our academic community.
CMU seeks to meet the needs of dual-career couples and is a member of the Higher Education Recruitment Consortium (HERC) that assists with dual-career searches.
---
Application Instructions
Applicants should submit all materials electronically through Interfolio (https://apply.interfolio.com/113221) and MathJobs (https://www.mathjobs.org/jobs/list/20647). This includes a cover letter, curriculum vita, a list of publications, a statement describing current and planned research, a teaching statement, a diversity statement (describing how candidates, through their research, teaching and/or service plan to contribute to and foster diversity and inclusion in mathematics), and at least three letters of recommendation.
Applications should be submitted by November 15, 2022 for full consideration but may be accepted and reviewed until the position is filled.
This employer is not accepting applications through MathHire.org. Please follow the instructions above and refer to MathHire.org in your application.