Tenure-track
Bridgetown, Barbados
Apply by
The University of the West Indies, Cave Hill Campus
Department of CS, Mathematics & Physics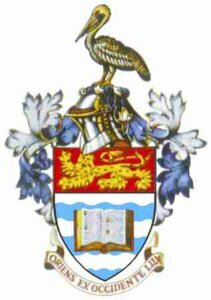 Applications are invited from suitably qualified persons for the post of Lecturer/Senior Lecturer in Mathematics, Department of Computer Science, Mathematics & Physics (CMP), Faculty of Science & Technology, The University of the West Indies, Cave Hill Campus, Barbados:

The successful applicant must have completed a PhD in Mathematics and have excellent communication skills in English. Applicants will be expected to provide high quality teaching and mentoring at the undergraduate level across the mathematical sciences. Applicants with experience of incorporating WeBWorK, GeoGebra, SageMath, R and/or Python (e.g., via CoCalc) in their teaching would be at a distinct advantage. At the graduate level, we offer a thesis-only MPhil degree and PhD in mathematics.

Candidates should have a proven research track record, and outstanding research potential at a level of international excellence. While we are seeking a candidate in a branch of pure mathematics like algebra, number theory, topology or combinatorics, preference will be given to candidates that have a mathematical outlook that enhances, bridges, and complements the research areas of our small discipline of mathematics which currently comprises of applied machine learning, estimation theory and biostatics, and summability theory, aperiodic tilings and fractal & discrete geometry. Applicants might wish to describe in their cover letter how they satisfy these selection criteria and fit into our discipline.
Website: https://www.cavehill.uwi.edu/hr/careers/lecturer-senior-lecturer-in-mathematics.aspx
---
Application Instructions
Should you wish to apply for this position, please send a completed application form to:
The Assistant Registrar, Human Resources, The University of the West Indies, Cave Hill Campus, P.O. Box 64, Bridgetown BB11000, Barbados via email: humanresources@cavehill.uwi.edu. Only signed and completed applications will be considered. Please ensure that you quote reference number LSLMATHS 05/23 on all correspondence.
A complete application includes:
Cover letter and completed application form;
Research Agenda (two pages);
Statement of teaching philosophy (two pages);
Supporting documents: 

Transcripts from degree granting institutions;
Updated curriculum vitae;
List of publications.

Three (3) references.
Any application that is incomplete after the deadline will not be considered.
Closing Date: June 18, 2023
---
This employer is not accepting applications through MathHire.org. Please follow the instructions above and refer to MathHire.org in your application.
Contact Person
log in to view e‑mail address