Abdus Salam International Centre for Theoretical Physics (ICTP)
Mathematics Group
Strada Costiera, 11
Italy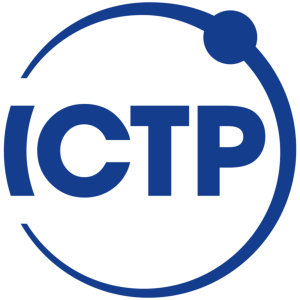 The address could not be found.
Under the supervision of the Director of The Abdus Salam International Centre for Theoretical Physics (ICTP), and the coordination of the Senior Coordinator (Research and Partnerships), the incumbent will lead the Mathematics Section of ICTP, supervising a team of 10-15 research scientists, defining new research directions, planning and engaging resources necessary for their implementation. The incumbent will promote the mission of ICTP in the developing world and will help design and implement joint activities within the Research and Partnerships Division. In coordination with the heads of the other scientific Sections, the incumbent will lead efforts to ensure scientific excellence in the areas of Mathematics through proper recruitments of scientists and research fellows. The incumbent will build strategic scientific partnerships and collaborations, represent ICTP at major international scientific events, promoting networking and scientific information sharing, and will provide guidance and mentoring to junior scientists. 
The incumbent will perform the following duties:
Scientific Research Leadership:
Identify, develop and manage research activities, and provide strategic advice on research priorities to the Senior Coordinator (Research and Partnerships).
Build partnerships and collaborate with leading research institutions worldwide to exchange scientific information and establish collaboration on scientific programmes.
Identify resources needed for the new research programmes, select staff and research fellows. 
Ensure a high level of scientific excellence in the implementation of existing research programmes. Provide overall scientific guidance and mentoring to staff, fellows, associates and visitors to the Centre.
Represent ICTP at major international scientific meetings, reporting on the results of the research and presenting opportunities for collaboration
Programme Leadership:
Provide authoritative technical advice to the Director and to the Senior Coordinator (Research and Partnerships) on the scientific aspects of ICTP educational and training programmes in the field of Mathematics. Serve as a major expert contributor to the formulation of scientific agreements with institutions and governmental bodies.
Contribute to the efforts of the Institute Advancement Unit by presenting new research and collaboration opportunities and advocate the need for capacity building in the field of Mathematics in developing countries
On request of Senior Coordinator (Research and Partnerships), represent ICTP in meetings with international and national institutions while  being part of  the  scientific governing and advisory boards of ICTP
Education and Training:
Teach in the International programmes and Diploma programme of ICTP, supervise Diploma theses, provide scientific supervision and mentor http://M.Sc & Ph.D. students
Participate in the selection of the Diploma students, http://M.Sc. and Ph.D. students  
Scientific Organisation and Outreach:  
Establish cooperation with scientists from developing countries and identify their scientific needs in the area of Mathematics
Formulate appropriate recommendations to address these needs within ICTP programmes
In consultation with the Senior Coordinators, decide on the scientific meetings to be held and organise ICTP external activities in developing countries
Apply for and manage individual research grants.
REQUIRED QUALIFICATIONS
EDUCATION
Advanced University degree (Ph.D. or equivalent) in Mathematics, Physics, or related disciplines.
WORK EXPERIENCE
Minimum of ten (10) years of relevant post-doctoral research experience in Mathematics or a related field, of which preferably 5 years at international level.
Proven publication record of high caliber and international recognition.
Technical expertise to handle complex scientific issues and determine new research directions
Experience in the design, implementation and management of scientific projects
Experience in the teaching and/or mentoring of undergraduate and postgraduate students 
Experience in donor relations and/or scientific outreach
Experience in coordinating and managing research collaborations and projects with developing countries 
Demonstrated experience in supervising teams
LANGUAGES
Excellent knowledge (spoken and written) of English.
DESIRABLE QUALIFICATIONS
WORK EXPERIENCE
Experience in planning and managing significant budgets.
Experience in organizing scientific conferences and events.
Experience in international collaboration, such as educational and training activities in low and middle income (LMI) countries.
LANGUAGES
Knowledge of Italian or of another official UNESCO language (Arabic, Chinese, French, Russian, Spanish).
For further information please visit: https://www.ictp.it/home/work-ictp or https://careers.unesco.org/job/Trieste-Head-of-Section-Senior-Research-Scientist/777954102/
---
Application Instructions
Candidates must use the UNESCO's online application system which is accessible through the following links:
For current UNESCO fixed-term staff members:
UNESCO Intranet > Tools > HR Apps > Careers. If you are working remotely, you should connect to Careers portal through connect.unesco.org
For all other candidates: https://careers.unesco.org
The evaluation of candidates is based on the criteria in the vacancy notice, and may include tests and/or assessments, as well as a competency-based interview. 
---
This employer is not accepting applications through MathHire.org. Please follow the instructions above and refer to MathHire.org in your application.
Contact Person
log in to view e‑mail address