Phd/doctoral
Bielefeld, Germany
Apply
University of Bielefeld
Faculty of Mathematics / CRC 1283
Mathematik, Universitaet Bielefeld
Universitaetsstr. 25
Germany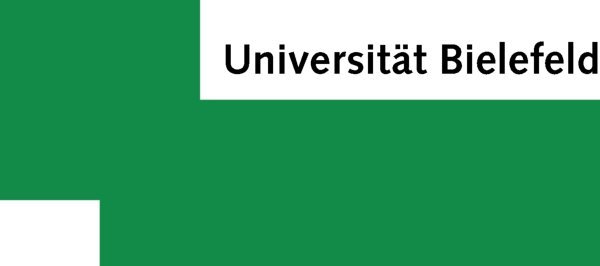 Research position in the newly established Collaborative Research Centre CRC 1283 "Taming uncertainty and profiting from randomness and low regularity in analysis, stochastics and their applications"
The successful candidate will contribute to the research in the CRC Project B4 "Stochastic dynamics on networks and metastability" (further information is available at https://www.sfb1283.uni-bielefeld.de).
Main responsibilities
Research in the areas specified in Project B4 "Stochastic dynamics on networks and metastability", in particular on metastability in coupled stochastic dynamical systems (approx. 85% of responsibilities)

Participation in joint research projects and discussions in Project B4, and contribution to events such as project-oriented workshops (approx. 5%)

Contribution to the main topics of discussion and research in the CRC (approx. 5%)

Assistance in planning and organizing CRC events (approx. 5%)
Applicant's Profile
The successful candidate is expected to have
Academic degree in Mathematics or Physics
 Ability to communicate and to work in a team
 Good knowledge of English 
---
Application Instructions
Your application should be received via email (a single PDF document sent to gentz@math.uni-bielefeld.de) by the 19th of July 2017. Please mark your application with the identification code wiss17155. 
In addition to the usual documents we request a letter of motivation.  
---
This employer is not accepting applications through MathHire.org. Please follow the instructions above and refer to MathHire.org in your application.
Contact Person
log in to view e‑mail address