Phd/doctoral
Erlangen, Germany
Apply
Friedrich-Alexander-Universität Erlangen-Nürnberg
Chair in Applied Analysis Alexander von Humboldt Prof.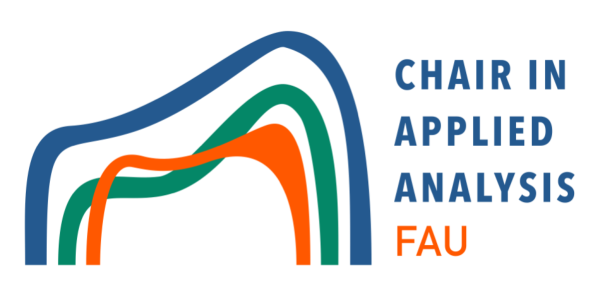 The Chair in Applied Analysis – Alexander von Humboldt Professorship led by Enrique Zuazua at FAU Erlangen-Nürnberg is looking for outstanding candidates to fill several PhD and Postdoctoral positions:
Focused on hyperbolic and parabolic dynamics on networks and random batch methods for control
Where: FAU – Friedrich-Alexander-Universität, Erlangen-Nürnberg
Deadline for applications: January 10th, 2021
Starting at: Expected at March 2021
The Chair contributes to the development of a new Center of Research at FAU, in the broad area of "Mathematics of Data", conceived as a highly visible interdisciplinary research site, an incubator for future collaborative research grants and a turntable for the key research priorities of FAU. The recruited candidates will have the added opportunity to participate in this challenging endeavour.
Qualification
We look for excellent candidates with expertise in the areas of applied mathematics, PDE analysis, control theory, numerical analysis, data sciences and computational mathematics who enjoy interdisciplinary work.
SEE DETAILS AT:
https://www.caa-avh.nat.fau.eu/phd-and-postdoc-positions-in-applied-mathematics/
---
Application Instructions
---
This employer is not accepting applications through MathHire.org. Please follow the instructions above and refer to MathHire.org in your application.
Contact Person
log in to view e‑mail address