Medizinische Hochschule Brandenburg Theodor Fontane
Institut für Biometrie und Registerforschung
Fehrbelliner Straße 38
Germany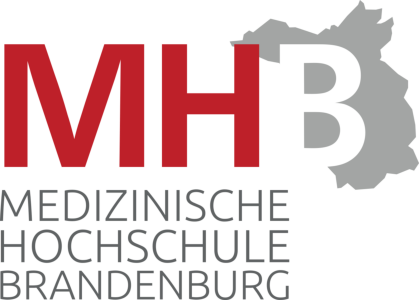 The Institute of Biostatistics and Registry Research in Neuruppin plays an important role in clinical and epidemiological research and develops new methods for this purpose.
How do we imagine our future colleague?
Statistics is not just a word for you, but your passion. Do you want to become an expert or maybe you already are when it comes to study design, data analysis and presentation of results? You are familiar with biostatistical methods and you feel at home when dealing with numbers and diagrams.
If you also enjoy tackling projects independently and precisely, and if you like to think outside the box, then our international team of currently 7 people is looking forward to your assignment in the beautiful city of Theodor Fontane.
What projects await you at MHB?
You could take the statistical lead of a study on cross-sectoral geronto-psychiatric treatment and rehabilitation in nursing homes in cooperation with the University of Potsdam and the AOK health insurance. This is a stepped-wedge cluster-randomized intervention study.
Or you take on the analysis of health insurance and other data in a study on regional differences in health care for people with dementia together with the universities in Magdeburg and Munich, the German Center for Neurodegenerative Diseases and several health insurance companies. Both projects are funded by the Federal Joint Committee (Innovation Fund).
In addition, there is plenty of room for further project and design ideas as well as for personal development.
---
Application Instructions
---
This employer is not accepting applications through MathHire.org. Please follow the instructions above and refer to MathHire.org in your application.
Contact Person
log in to view e‑mail address