University of Warwick
Mathematics
Zeeman Building
United Kingdom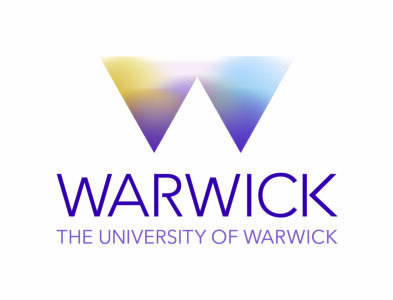 Assistant/Associate Professor x2 (106344-0922)
Department: Mathematics
Salary: Assistant Professor: £43,414 - £51,805 per annum; Associate Professor: £53,353 - £65,578 per annum
Location: University of Warwick, Coventry
Vacancy Overview: 2 x Permanent positions from September 2023, 1.0 FTE.
Applications are invited from candidates from all areas of mathematics for Associate Professor or Assistant Professor in the Department of Mathematics (2 posts). The successful candidate will participate in the vibrant and diverse activities in the Warwick Mathematics Institute and contribute to the welcoming and inclusive environment around the Institute.
Applicants will hold a PhD and will have several years of postdoctoral experience. They should also wish to build strong research programmes and be committed to teaching. Preference may be given to candidates with an independent research agenda that will: (i) complement existing strengths in the Department; or (ii) bridge between existing areas of expertise within the Department; or (iii) strengthen mathematical connections with application areas.
The Warwick Mathematics Institute is committed to fostering an inclusive environment, and in particular we look forward to interest from female applicants.
Applicants who are interested only in the Associate Professor post should make this clear at the start of the Supporting Statement section on the application form; candidates wishing to also be considered for one of our Warwick Zeeman Lectureships (which are fixed term positions), should apply separately (Job Ref 106346 and 106347)
Applications should include a CV, a list of publications and a research plan. Applicants should arrange for three referees to send letters of recommendation to mathematicsPA@warwick.ac.uk before the closing date. Please note that it is the applicant's responsibility to ensure that the reference letters are received by the closing date. The post reference number should be quoted in all correspondence.
For informal enquiries, please contact reenlees@warwick.ac.uk">John.Greenlees@warwick.ac.uk
The postholder will undertake research, teaching, administration and other activities supporting the work of the Department and developing and enhancing its reputation, both internal and external to the University.
Duties & Responsibilities
Research
·       To establish a sound research base within the Department and pursue individual and collaborative research of high quality.
·       To publish research outcomes in appropriate journals of international standing and to publish and disseminate the result of research and scholarship in other reputable outlets.
·       To attend and present research findings at academic and professional conferences, and to contribute to the external visibility of the department.
·       To secure, in collaboration with colleagues as appropriate, external funding through research grants or contracts to support a developing research agenda.
·       Where appropriate, to manage research projects within the University, including their financial control and to supervise post-doctoral research assistants, research students, technical and other support staff engaged in research.
·       Where appropriate, to develop the socio-economic impact of research achievements and, with the assistance of Research and Impact Services, to take action to protect research results by patent application or copyright to the potential benefit of the University.
·       To identify and explore with the Department and the University any entrepreneurial opportunities which may arise and to ensure that intellectual property rights are protected for the benefit of the University and the researcher.
·       To contribute to the research plans developed by the Department, including providing such information as may be required by the Department to monitor the progress of each member of staff's research programme and to support the Department fully in the preparation of material required for research assessments or similar activities.
Teaching
·       To give lectures, seminars, tutorials and other classes as appropriate in support of the required teaching obligations and to supervise project work by undergraduate and postgraduate students, as appropriate.
·       To co-operate with colleagues in the continuous review and development of the curriculum and in the design and launch of new degrees or other academic awards where appropriate.
·       To design and be responsible for the contents of specific areas of teaching and learning within the undergraduate and postgraduate programmes.
·       To support students during any exchange programmes as required.
·       To ensure that student feedback on teaching is sought through questionnaires and other sources and to respond constructively to such feedback.
·       To maintain a broad knowledge of research and scholarship in relevant fields to ensure that teaching meets the standards expected within a research-led University.
·       To undertake academic duties (i.e. setting examination questions, marking, invigilation and pastoral support of students) required to sustain the delivery of high quality teaching.
·       To support and comply with the University and Departmental teaching quality assurance standards and procedures including the provision of such information as may be required by the Department or the University.
Administration and Other Activities
·       To undertake such specific departmental roles and management functions as may be reasonably required by the Head of Department.
·       To participate in Department activities such as Open Days, Graduation Ceremonies, and outreach events as required.
·       To attend Department meetings and to participate in other committees and working groups within the Department, the Faculty and the University.
·       To participate in relevant professional activities and engage in continuous professional development.
·       To undertake external commitments which reflect well on and enhance the reputation of the University.
·       To ensure compliance with health and safety in all aspects of work.
The duties and responsibilities outlined are not intended to be an exhaustive list but provide guidance on the main aspects of the job. The post holder will be required to be flexible in their duties.
Closing Date: 30 October 2022
Interview Date: January 2023 (TBC).
---
Application Instructions
---
This employer is not accepting applications through MathHire.org. Please follow the instructions above and refer to MathHire.org in your application.