Non-tenure-track/postdoctoral
Garching, Germany
Apply
Technical University of Munich
Department of Mathematics, Joint Academy of Doctoral Studies
Boltzmannstraße 3
Germany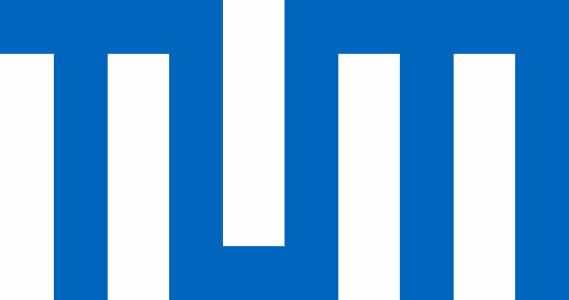 At the Technical University of Munich we are looking for a
Postdoctoral Researcher / Cohort Coordinator (m/f/d, 100%)
to join our team with immediate effect. The position as a 
Postdoctoral Researcher and Cohort Coordinator for the cohort "Mathematics of Information: Theory and Application"
is situated within the Joint Academy of Doctoral Studies (JADS) between TUM and Imperial College London, and linked to the Mathematics Departments of the Technical University of Munich and Imperial College London.
About us
The Technical University of Munich (TUM) and the Imperial College London have launched the Joint Academy of Doctoral Studies (JADS) with the aim of fostering closer collaboration between the research, innovation and education communities in London and Munich. The JADS is a bilateral, cross-disciplinary program to promote research collaborations at doctoral level and beyond, in fields that are highly relevant to both Imperial and TUM. 
The Technical University of Munich is committed to the scientific education of young academics in the natural sciences, engineering, life sciences, medicine, economics and social sciences. Within TUM, the International Graduate School of Science and Engineering (IGSSE) focuses on the support of junior research groups and the individual promotion of PhD students.
Requirements
As an ideal candidate, you will have an excellent PhD in one of the below mentioned areas or related fields, in mathematics, theoretical physics, or a related discipline. 
International experience is desirable. You should have an excellent publication record commensurate to your experience. 
Solid English skills, both oral and in writing, are essential. 
In addition, you have a good ability to work both independently as well as in a team. You are highly motivated and show a credible commitment to making this cohort a success.
Tasks
As the cohort PostDoc / Coordinator, you actively pursue research in the cohort subject area. This includes, but is not limited to, uncertainty (e.g., random systems, uncertainty quantification), learning theory (e.g., learning from, for, or of dynamical systems; neural networks), and dynamics (e.g., Koopman operators, delay embedding). Your activities will include conducting research with members of the cohort, including the academic leads Martin Rasmussen (Imperial) and Johannes Zimmer (TUM). Furthermore,  you organize und conduct teaching activities and scientific workshops.
With respect to the coordination of the cohort and its 6 bilateral research projects, you 
act as the key contact for communication, establish and support communication and collaboration within the cohort, and organize meaningful exchange activities with a particular focus on integrating Imperial and TUM members.
take responsibility for budget administration, project monitoring and reporting.
serve as the interface between the cohort and the IGSSE management.
work towards an active international collaboration and foster a joint spirit, with the aim of developing sustainable and documented scientific interactions.
If you have any questions about the position, please contact Johannes Zimmer: jz@ma.tum.de
We offer
A full-time position at post-doctoral level, initially for a duration of 2 years with the possibility of extension. Payment will be based on the Collective Agreement for the Civil Service of the Länder (TV-L E13).
You will have the opportunity to work in a vibrant, interdisciplinary and international research environment at the Technical University Munich and interact with several groups working on the theme "Mathematics of Information: Theory and Application". For more information on the TUM Department of Mathematics, please visit our website: www.ma.tum.de
TUM strives to raise the proportion of women in its workforce and explicitly encourages applications from qualified women. Applications from disabled persons with essentially the same qualifications will be given preference.
 
---
Application Instructions
We look forward to receiving your informative documents. Please send your application as a single PDF document via e-mail to Angelika Hass at hass@ma.tum.de, with "PostDoc M6" as the subject line.
Deadline for application is 15 January 2023.
Applications should include: 
detailed CV with a list of publications and previous teaching experience 
a research statement of about two pages, describing research interests and goals 
names and email addresses of 2-3 academic references 
As part of your application, you provide personal data to the Technical University of Munich (TUM). Please view our privacy policy on collecting and processing personal data in the course of the application process pursuant to Art. 13 of the General Data Protection Regulation of the European Union (GDPR) at https://portal.mytum.de/kompass/datenschutz/Bewerbung/. By submitting your application, you confirm to have read and understood the data protection information provided by TUM.
Find out more about us at www.tum.de.
---
This employer is not accepting applications through MathHire.org. Please follow the instructions above and refer to MathHire.org in your application.
Contact Person
log in to view e‑mail address