Non-tenure-track/postdoctoral
Trieste, Italy
Apply
Abdus Salam International Centre for Theoretical Physics (ICTP)
QLS Section
Strada Costiera, 11
Italy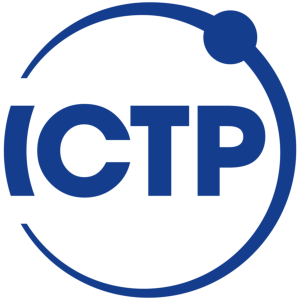 ICTP's QLS section seeks applications from outstanding scientists of any nationality with a strong research record for a postdoctoral position starting spring 2023. The position is linked to the project CHORAL on the Computational Hardness Of RepresentAtion Learning funded by the European Research Council, with Dr. Jean Barbier as Principal Investigator.
The QLS section provides a unique international research environment for postdoctoral fellows with about 15 group members, an intense program of workshops and conferences, close collaborations with local institutions (SISSA, ICGEB, Univ. Trieste) and internationally renowned ones (ENS Paris, EPFL, IPhT, UCSD, NTNU, MPIPKS, Aalto Uni, Toronto Uni, Minnesota Uni, etc). The QLS section has expertise in a broad range of fields including statistical physics of information processing, information theory, high-dimensional probability and statistics, statistical learning and inference, reinforcement learning, algorithms, stochastic processes and thermodynamics, theoretical ecology etc. Postdoctoral fellows are encouraged, and supported, to participate in activities in developing countries in order to promote the ICTP mission. The selected postdoctoral researcher is expected to carry out active, independent and multidisciplinary research in the broad area of: Statistical inference and theory of neural networks: statistical mechanics, random matrix theory, information-theoretic and algorithmic aspects.
Who can apply
Scientists of any nationality with a strong research record. Candidates should have a background in some of the following disciplines:
Statistical mechanics, disordered systems and spin glasses (maths or physics)
Random matrix theory
High-dimensional statistics, high-dimensional probability
Information theory, theoretical signal processing, statistical inference
Theoretical machine learning, gradient-based dynamics
Theory of message passing algorithms
For further information, please visit :
https://www.ictp.it/opportunity/postdoctoral-fellowship-mathematical-statistical-physics-information-theory-theoretical?fbclid=IwAR11B5WSUvtfkX7ApVnULnQR7qJJ5s9nrufW42cK3F3PTy8JZF_ZL0voMzs
---
Application Instructions
Applications and expressions of interest are welcome. Applications should include a cover letter, an updated Curriculum Vitae including the full list of publications, a statement of research interests, and two or more letters of recommendation. Incomplete applications will not be considered.
Please submit your application here: https://e-portal.ictp.it/applicant/login
---
This employer is not accepting applications through MathHire.org. Please follow the instructions above and refer to MathHire.org in your application.
Contact Person
log in to view e‑mail address