Phd/doctoral
Espoo, Finland
Apply
Aalto University School of Science
Department of Mathematics and Systems Analysis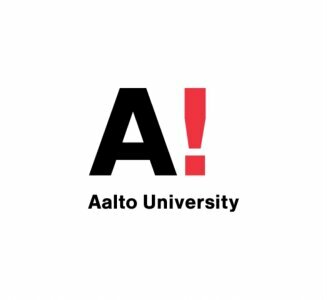 Aalto University is where science and art meet technology and business. We shape a sustainable future by making research breakthroughs in and across our disciplines, sparking the game changers of tomorrow and creating novel solutions to major global challenges. Our community is made up of 13 000 students, 400 professors and close to 4 500 other faculty and staff working on our dynamic campus in Espoo, Greater Helsinki, Finland. Diversity is part of who we are, and we actively work to ensure our community's diversity and inclusiveness. This is why we warmly encourage qualified candidates from all backgrounds to join our community.
The Department of Mathematics and Systems Analysis  Department of Mathematics and Systems Analysis is an international highly regarded academic community of more than 100 employees, with around 20 professors, 10 lecturers, 20 postdocs, and 45 doctoral candidates. Our department has a particularly welcoming culture, nurturing innovativeness and communication among our international and diverse faculty.
We are now seeking a
Doctoral Researcher in Optimisation
to work in Dr. Schiewe's research group. The group's research is focused on developing models and methods for optimization problems related to sustainable mobility and urban planning. Especially integrated approaches to sequential problems are developed and analysed as they allow for a larger solution space. To solve the resulting complex problems, exact approaches for special problem classes are developed and used to build specialized heuristics. Additionally, the value and costs of game theoretic approaches compared to socially optimal optimization approaches are considered. 
The System Analysis Laboratory in the Department of Mathematics and Systems Analysis is looking for a candidate to develop research in the area of discrete optimization under the supervision of Dr. Philine Schiewe, with specific emphasis on combinatorial and network optimisation. Areas of application are public transport and urban planning problems; however, they can be agreed upon according to the candidate background and research interests.
Requirements
Preference will be given to candidates with strong knowledge in discrete optimisation/mathematical programming and programming skills. Experience in graph theory and game theory will be greatly valued but are not mandatory. An excellent command of English is required.
Employment and salary
The contracts will have the structure of 2+2 years, with a midterm review before the second two-year period. The standard salary level starts at 2602 € per month, with scheduled raises when signing the second two-year contract and when submitting the doctoral thesis for pre-examination. The annual total workload is 1612 hours.
The Doctoral Program at Aalto University is intended for the candidates of excellent academic background motivated in pursuing a full-time doctoral program and producing cutting-edge research of the highest international level. Applicants must fulfil the admission requirements to the Aalto Doctoral Programme of Science and, if chosen for position, apply for and obtain the right to pursue doctoral studies at Aalto. For more information on the general requirements and the application process for post-graduate studies, please visit https://www.aalto.fi/en/doctoral-education.
---
Application Instructions
How to apply
Submit your application electronically at Doctoral Researcher in Optimisation | Aalto University. The review of applications will begin on 1 May 2023 (first deadline), and decisions may be made already before the final deadline on 31 May at 23:59 EET (UTC+2). The application material must be in English and must include the following documents as a single file in the PDF format ('lastname_firstname_application.pdf'):
A cover letter, including motivation for applying;
Curriculum Vitae;
Course transcripts of your BSc and MSc studies with grades. It is not necessary that a MSc degree (or comparable) has already been awarded, but it must be by August 2023;
A one-page description of your MSc thesis project (or comparable final project), with a link to the thesis if possible;
Contact details of two referees, who are willing to write recommendation letters if contacted.
Aalto University reserves the right to leave the position open, to extend the application period, or  to consider candidates who have not submitted applications during the application period. 
Further Information
For additional information, please contact Assistant Professor Philine Schiewe or in questions related to the recruitment process HR Coordinator Johanna Glader, tel. +358 50 411 7666. E-mails: firstname.lastname@aalto.fi.
*****************
About Finland
Finland is known for its high quality of life, great work-life balance, safety, clean nature, and family-friendly policies such as affordable high-quality healthcare and daycare and free schools. Helsinki is known as a vibrant international city with a metropolitan area population of over 1.2 million people. Finland is consistently ranked high in quality of life and was just listed again as the "happiest country" in the world: https://worldhappiness.report/news/its-a-three-peat-finland-keeps-top-spot-as-happiest-country-in-world/.
For more information about living in Finland: https://www.aalto.fi/en/careers-at-aalto/living-in-finland
---
This employer is not accepting applications through MathHire.org. Please follow the instructions above and refer to MathHire.org in your application.
Contact Person
log in to view e‑mail address