Tenure-track
Innsbruck, Austria
Apply
University of Innsbruck
Dean's office
Technikerstrasse 15
Austria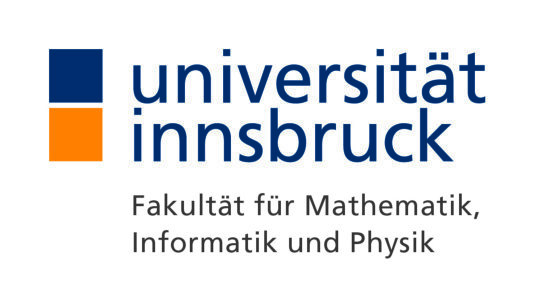 The address could not be found.
The Department of Mathematics (at the Faculty of Mathematics, Computer Science and Physics) at the University of Innsbruck seeks to fill the position of a full-time (40 hours per week) assistant professor as of February 01, 2019. The position is limited to 6 years. However, a tenure track agreement can be offered within the first year of employment. Upon positive evaluation, the position is converted into a tenured associate professorship.
MAIN TASKS
The position holder should carry out excellent research on the mathematical foundations of deep learning and neural networks, for example in connection to inverse problems, optimization, or approximation theory. In addition to the acquisition of third-party funding, cooperation with applied research groups are to be established.
Moreover, this is one of 12 career positions the University of Innsbruck is creating in diverse scientific disciplines connected to digitalization. The Development Plan 2019-2024 of the University of Innsbruck includes the creation of a new, interdisciplinary center for digitalization.
The holder of the position is expected to prepare and conduct teaching at university level within the study programs of the department of mathematics (in English and German). Participation in the teaching of mathematics for students in other study programs and faculties is also expected. Moreover, the holder of the position is expected to (co-)supervise students.
In addition to duties in research and teaching, the holder of the position is expected to network within the department of mathematics and the university and to take part in academic self-management.
JOB REQUIREMENTS
a) Doctoral degree in mathematics
b) postdoc experience and significant scientific achievements beyond dissertation / PhD level
c) research expertise in the area of mathematical foundations of deep learning and neural networks, demonstrated by relevant publications in leading journals and presentations at conferences / workshops
d) ability to collaborate with applied scientists, proven by relevant publications
e) experience in teaching at university level is desired
f) mobility experience
g) experience in the handling of third-party funding
h) ability to communicate and to work in a team
APPLICATION DOCUMENTS
The application has to be submitted in English or German. It has to include the following: curriculum vitae including a description of the scientific and professional career, a list of scientific publications in which all publications that can be assigned to the dissertation are marked, list of talks, list of courses taught and credentials. Please also submit a research and teaching concept (with a maximum of two pages each) and the names of at least three persons who are willing to write a letter of reference.
We encourage applications of female scientists.
---
Application Instructions
---
This employer is not accepting applications through MathHire.org. Please follow the instructions above and refer to MathHire.org in your application.
Contact Person
log in to view e‑mail address