Phd/doctoral
Toulouse, France
Apply
ENAC, Université de Toulouse
Telecom/ReSCo
7 avenue Edouard-Belin
France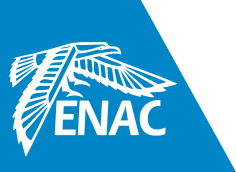 Context
The design of distributed systems has become increasingly important to provide reliable services with high availability. Most internet services rely on large amounts of resources of cloud-centric infrastructures to tolerate failures and enhance data availability to users. While such a cloud-centric design has been widely used to implement popular services, like video stores and social networking, this computing model alone is unlikely to fit well to emerging latency-critical applications on dynamic networks, such as mobile networks and wireless networks.
The growing popularity of cloud-centric distributed systems strongly relies on advances in hardware and software components of datacenters.  For instance, Li et al. [1] propose a new high-performance replication  protocol based on the assumptions that packet losses and reordering are  rare inside datacenters. However, these assumptions are likely to be incorrect in dynamic networks.
 
In a dynamic network, such as a swarm of drones, the design of reliable distributed systems with high performance is challenging. System designers should cope with unstable, heterogeneous  resources availability, eventually frequent network partitions and fast-changing data availability requirements. These limitations can lead to a dramatic performance degradation of the distributed system for clients of edge, mobile services.
Suitable techniques and algorithms are therefore required in order to guarantee high throughput and low latency for emerging distributed systems on dynamic networks.
Proposed research
This research project focuses on load balancing techniques and scheduling protocols for achieving high-performance, reliable distributed systems in dynamic networks.
        
The availability and fault tolerance of a reliable distributed system are  commonly guaranteed by a replication protocol based on replicated state machine (RSM). Such a protocol implements a consensus algorithm, like Fast Paxos [2] and Raft [3], in order to provide strong consistency throughout distributed, replicated data. In fact, strongly consistent replication is key to efficient implementation of critical distributed systems' building blocks, like distributed lock manager or transactional key-value store.
The body of research effort on load balancing techniques and scheduling protocols has yielded significant performance gains in cloud-centric systems. Aspnes et al. [4] develop on-line load balancing techniques to  minimize the maximum load of requests in distributed computing clusters.  Regarding RSM, Alchieri et al. [5] propose a scheduling protocol that  simplifies the work done by the scheduler while improving the performance of the system. Yet, further research is needed for evaluating these techniques and protocols in dynamic edge computing, where the availability of nodes' resources is barely unpredictable and the network topologies evolve continuously.
In order to provide a valuable trade-off between enforcing strong consistency and providing high-performance, we are highly interested in investigating new load balancing techniques and scheduling protocols for emerging mobile distributed systems. To conduct this exciting, promising research, we will combine ideas from two disciplines: distributed algorithms and computational fluid dynamics. Therefore, we intend to review the techniques to dynamically handle operations throughout moving replicas based on fast, advanced simulation of system messages flows to enforce ordering and timing constraints.   
---
Application Instructions
In this research, we intend to explore both a fundamental and an applied aspects. In particular, we aim to run real experiments with fleet of unmanned aerial vehicles (UAVs), commonly known as drones, in the UAV experimental flight facility of our campus (https://blog.paparazziuav.org/2018/06/15/opening-enacs-flying-arena).  
Candidates to this position should hold a Master's degree in Computer Science/Informatics, Mathematics, Physics or a related field by the starting date of the PhD. They must be excited by research in distributed systems, distributed algorithms, computational fluid dynamics, and/or programming languages, and should have an excellent academic record in one of these areas. Familiarity with machine learning and graph algorithms would be appreciated but they are not essential. Teamwork and communication skills are key to this position, and industrial experience is a plus.
Knowledge of French is not required.
To apply, please send the following information to silvestre@enac.fr :
 Curriculum Vitæ
 Letter of motivation that should describe the applicant's background in the areas of the project, reasons for interest in the project, and future plans
 A list of courses and grades of the last two years of study (an informal transcript is enough).
 Names and contact details of at least two references (people who can recommend you), whom we will contact directly.
 If relevant, a link to your publications and/or open-source developments.
Application deadline: 19 May 2019.
This PhD starts on 1 October 2019, and the duration of the contract is three years.
---
This employer is not accepting applications through MathHire.org. Please follow the instructions above and refer to MathHire.org in your application.
Contact Person
log in to view e‑mail address