Phd/doctoral
London, United Kingdom
Apply
King's College London
Department of Mathematics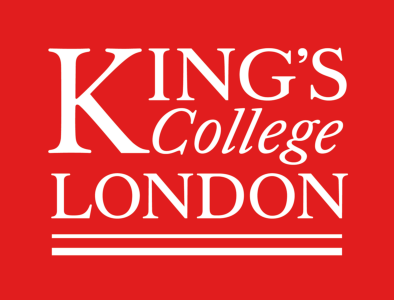 The Analysis group at the Department of Mathematics at King's College London invites applications for at least one PhD studentship to start in October 2020. Candidates can apply to be supervised by any of the five members of the group (see below), but preference will be given to applicants who will be supervised by either Dr. Thomas Bothner or Dr. Jeremiah Buckley. The successful candidate is expected to have a strong background in analysis and probability and will perform research in the areas of random matrix theory/exactly solvable lattice models (Dr. Bothner) or random holomorphic functions/Gaussian processes (Dr. Buckley).
Profile UK resident or resident of one of the member countries of the European economic area (EEA); MMath, MSci or Master's degree with Merit and high grades in modules relating to analysis and probability; Band D English language requirement (see https://www.kcl.ac.uk/study/postgraduate/apply/entry-requirements/english-language).
Offer A fixed term, 3.5 year long PhD studentship on a starting bursary at the standard studentship rate, which is currently GBP 17,009.00 per annum including London allowance plus covered Home/EU tuition fees (2019/20 rate, the stipend for 2020/21 is likely to rise with inflation); income tax is not payable on the stipend and this position does not carry a teaching load; the successful candidate is paid extra for any teaching.
The research environment King's College London is a leading centre for the study of mathematics in the UK. The Department is ranked fourth among mathematical sciences units in the UK for the quality of its research outputs. The analysis group is one of the three research groups in pure mathematics at King's College London (analysis, geometry, number theory), and is one of the most active and successful analysis groups in the UK. Its research interests focus on
random matrix theory/exactly solvable lattice models (Dr. Bothner),

random holomorphic functions/Gaussian processes (Dr. Buckley),

Hankel and Toeplitz operators/spectral perturbation theory (Prof. Pushnitski),

geometric analysis (Prof. Scott), and

partial differential equations/spectral theory (Prof. Shargorodsky).
The group has an exceptional research track record, wide ranging collaborations, and an excellent PhD completion rate. The central location of King's College London gives the group additional benefits of being at the heart of the London analysis community. See https://www.kcl.ac.uk/mathematics/research/groups for more information on the mathematics research groups at King's College London.
---
Application Instructions
The application deadline is February 14th, 2020 and applicants have to apply through King's College London's online portal, see
https://www.kcl.ac.uk/study/postgraduate/research-courses/mathematics-research-mphil-phd
The application process requires a statement of research interests, proof of previous academic studies and two reference letters. Applications are reviewed on a rolling basis and interviews of candidates on the short list will take place in February-March 2020. For further questions about this opening, please contact:
Dr. Thomas Bothner, Tel: +44 020 7848 7916, Email: thomas.bothner@kcl.ac.uk
---
This employer is not accepting applications through MathHire.org. Please follow the instructions above and refer to MathHire.org in your application.
Contact Person
log in to view e‑mail address