Tenured/permanent
Cologne, Germany
Apply
University of Cologne
Faculty of Mathematics and Natural Sciences
Albertus-Magnus-Platz
Germany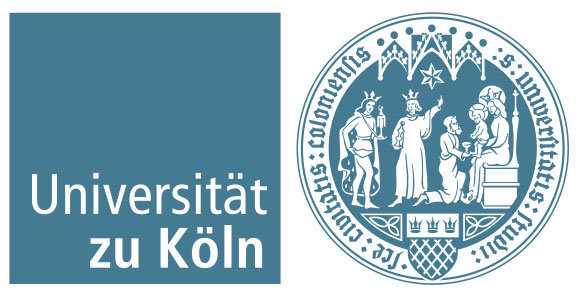 Meeting the challenges of a digital future, the University of Cologne is rebuilding its Division of Computer Science with a focus on Data Science. Within this process the Department of Mathematics and Computer Science strives to renew and strengthen its expertise in the field of visualization / imaging science by offering the following open position to be filled at the earliest possible date:
Professorship W3 (w/m/d)  in Computer Science (Visualization / Imaging Science)
Applicants are expected to cooperate in leading and supporting this expansion of the Division of Computer Science.
We are seeking an individual who is excellently qualified in research and teaching in the area of visualization / imaging science and who can acquire competitive third-party funding. The research area of the professorship includes all topics in the field of computer-aided generation, processing and analysis of visual information in the field of data science, such as the analysis of scientific image data or the visualization and image-based analysis of high-dimensional or structured data. Both methodological and application aspects should be covered.
Interdisciplinary applications e.g. in medicine, science or industry as well as interactions with existing research in the Department of Mathematics and Computer Science are desired. High-performance computing capacities are available at the Regional Computer Center Cologne (RRZK) and participation in the Center for Data and Simulation Science (CDS) is required. Participation in the mathematics and economics mathematics study programs of the department, in offers beyond the department boundaries, such as service courses, e.g. economics computer science program of the Faculty of Management Economics and Social Sciences, as well as participation in the novel prospective master program "Data Science and Scientific Computing" is indispensable.
The commitment to participating in the academic self-administration of the University of Cologne is expected. According to § 36 HG NRW, entry requirements are a university degree, teaching experience, doctorate and additional academic achievements, such as habilitation, a group leader or junior professor.
The University of Cologne is committed to equal opportunities and diversity. Women are expressly encouraged to apply and given priority in accordance with the Equal Opportunities Act of North Rhine-Westphalia (Landesgleichstellungsgesetz – LGG NRW). We also expressly welcome applications from people with special needs or of equivalent status.
---
Application Instructions
Please send your application with the usual documents (curriculum vitae, list of publications and courses, research and teaching plan, certificates of academic examinations and appointments) via the online system of the University of Cologne (https://professorships.uni-koeln.de) to the Dean of the Faculty of Mathematics and Natural Sciences of the University of Cologne, Prof. Dr. Günter Schwarz, Albertus-Magnus-Platz, D-50923 Cologne, E-Mail: mnf-berufungen@uni-koeln.de by January 10, 2020.
---
This employer is not accepting applications through MathHire.org. Please follow the instructions above and refer to MathHire.org in your application.
Contact Person
log in to view e‑mail address