Martin-Luther-Universitaet Halle-Wittenberg
Lehrstuhl für Finanzierung und Banken
Große Steinstr. 73
Germany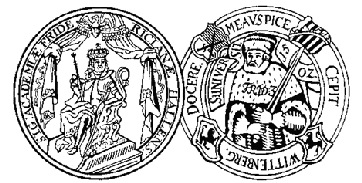 Ab  dem 1. März 2020 oder später ist am Lehrstuhl für Finanzierung und Banken der Martin-Luther-Universität Halle-Wittenberg eine Stelle eines/einer wissenschaftlichen Mitarbeiters/in zu besetzen. Neben der Unterstützung der Lehre bekommen Sie ausreichend Zeit für Forschung mit dem Ziel einer Promotion. Am Lehrstuhl wird über Finanzmarktstatistik,  Risikomanagement und Bankenregulierung geforscht. Ein Schwerpunkt der Forschung ist die Arbeit mit hochfrequenten Daten.
---
Application Instructions
---
This employer is not accepting applications through MathHire.org. Please follow the instructions above and refer to MathHire.org in your application.
Contact Person
log in to view e‑mail address