Phd/doctoral
Copenhagen S, Denmark
Apply
Aalborg University
Department of Mathematical Sciences
A. C. Meyers Vænge 15
Denmark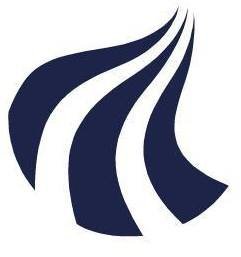 The Faculty of Engineering and Science, Department of Mathematical Sciences, would like to invite applicants for two three-year PhD stipends within the PhD programme Physics and Computational Science. Work location: Aalborg University Copenhagen. The employment will start on 1 June 2020 or soon thereafter.
Job description
Project description
The two PhD projects are part of the research project "Numerical Methods for Interfacial Flows (InterFlow)" sponsored by Independent Research Fund Denmark and by the department. The main aim of the InterFlow project is to develop accurate and efficient numerical methods improving our ability to simulate fluid flows involving complex fluid interfaces. Such simulations are used extensively in many areas of engineering e.g. to predict extreme loads from breaking waves on offshore wind turbines and in the analysis of bubbly flows in chemical processing plants.
Responsibilities and tasks
The two PhD's will improve existing and develop new numerical algorithms for representing and advancing in time the fluid surface separating a gas and a liquid (e.g. air and water). Specifically, the PhD's will work with so-called geometric Volume-of-Fluid (VoF) methods for propagating the fluid interface and with consistent coupling of VoF methods with the algorithms used to update the fluid pressure and velocity field in incompressible two-fluid flows. A few relevant references are:
J. Roenby, H. Bredmose, and H. Jasak, "A computational method for sharp interface advection," Royal Society Open Science, vol. 3, no. 11, p. 160405, Nov. 2016, doi: 10.1098/rsos.160405.
V. Vukčević, J. Roenby, I. Gatin, and H. Jasak, "A Sharp Free Surface Finite Volume Method Applied to Gravity Wave Flows," arXiv:1804.01130 , Apr. 2018.
The developed numerical methods will be implemented in OpenFOAM and released as open source code. OpenFOAM is a widely used open source CFD code library written in C++. The PhD's will become part of and actively engage in the global open source community around the OpenFOAM code.
The PhD positions will involve active daily collaboration with the other research group members working on related numerical challenges, e.g. via journal clubs and collaborative organization of summer schools and workshops. The positions may also involve specific engineering applications of the developed numerical methods in collaboration with other departments and/or companies. Emphasis will be on areas of applications where our technology assists the green transition. The PhD positions will include some amount of teaching and/or teaching assistant work, mainly 1st year mathematics for engineering students. Teaching tasks may take place at any of the three AAU Campuses (Aalborg, Esbjerg, Copenhagen).
What we offer
We offer a unique opportunity to become an expert in CFD at the most profound level. Developing and exploiting fundamental understanding of the physics of fluid flows and the underlying mathematics, will enable you to derive computer algorithms allowing simulation of complex fluid flows at an unprecedented level of accuracy. By contributing to the solution of long-standing scientific challenges within CFD your research will have immediate impact in a wide range of engineering areas and industries.
Our research group is located at Aalborg University's attractive Copenhagen campus right at the harbor front. Copenhagen is ranked as one of the worlds most liveable cities. Aalborg University is ranked as one of the best engineering universities in Europe. We offer freedom with responsibility, flexible working hours, and an informal and curiosity driven working environment.
Your profile
To apply you must have a Master's degree (120 ECTS points) or a similar degree with an academic level equivalent to a two-year master's degree.
You should ideally have:
A Master's degree in mathematics, physics, computer science or similar with knowledge of fluid dynamics.
Strong programming skills including experience with C++ and object oriented programming.
Experience with CFD, OpenFOAM and numerical methods.
Ability to work independently and to plan and carry out a research project.
Good communication skills in English, both written and spoken.
Approval and Enrolment
The scholarship for the PhD degree is subject to academic approval, and the candidate will be enrolled in the Doctoral School of Engineering and Science. For more information of The Doctoral School of Engineering and Science: www.phd.engineering.aau.dk 
Assessment
The qualifications of the applicant will be assessed by an assessment committee. On the basis of the recommendation of the assessment committee the Dean of the Faculty of Engineering and Science will make a decision for allocating the stipend. Preference will be given to candidates who can document research in the area, strong potential for research in the area, or other relevant experience in the area.
Salary and appointment terms
Appointment and salary as a PhD fellow are according to the Ministry of Finance Circular of November 10, 2015 on the Collective Agreement for Academics in Denmark, Appendix 5, regarding PhD fellows, and with the Ministry of Finance current circular on the employment structure at Danish Universities. The position is a full-time position. According to the Ministerial Order, the progress of the PhD student shall be assessed regularly. It is a prerequisite for continuation of salary payment that the previous progress is approved at the time of the evaluation.
Application
The applications must be submitted online by using the "Apply online" button below. The application must contain:
A letter motivating your application (cover letter).
Curriculum vitae.
Publication list with indication of works the applicant wishes to emphasize. You may attach up to five publications.
Master of Science diploma including grade transcripts.
Candidates may apply prior to obtaining their Master's degree, but cannot begin before having received it.
Applications and enclosures received after the deadline will not be considered.
All interested candidates irrespective of age, gender, race, disability, religion or ethnic background are encouraged to apply.
Further information
For further information about the InterFlow project see here:
https://dff.dk/en/grants/research-leaders-2018/johan-ronby-pedersen
or contact Assistant Professor Johan Rønby, phone +45 29 93 19 23, email: roenby@math.aau.dk
Agreement
Appointment and salary as a PhD fellow are according to the Ministry of Finance Circular of November 10, 2015 on the Collective Agreement for Academics in Denmark, Appendix 5, regarding PhD fellows, and with the Ministry of Finance current circular on the employment structure at Danish Universities.
---
Application Instructions
---
This employer is not accepting applications through MathHire.org. Please follow the instructions above and refer to MathHire.org in your application.
Contact Person
log in to view e‑mail address